There are many knitted and crocheted items I've forgotten to post =D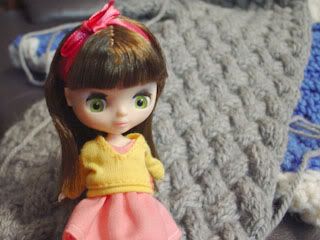 Above: The scarf was knitted from a pattern that may be found at
Knitty
.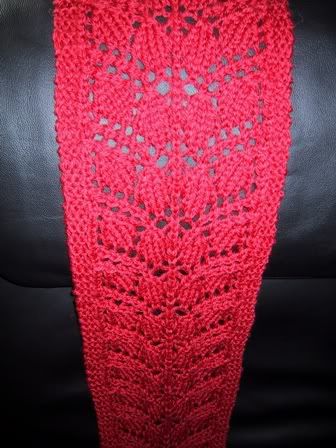 Above: the pattern for this scarf, Branching Out, may also be found at
Knitty
.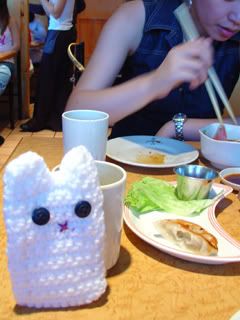 Above: This is BlubluMew, she is a crocheted tissue holder. She enjoys long rides in my purse and fiberous cuisine. (Ignore me in the background there). If you'd like to purchase one, please email.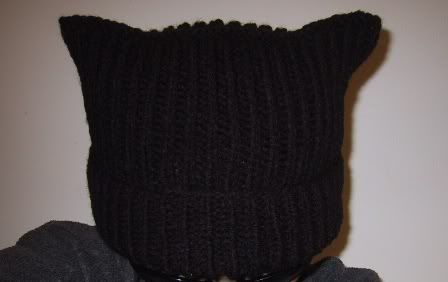 Above: This cathat was based on a concept developed by my good friend
Puppy52
. I've used different knitting techniques than suggested.